WJ'55 Commemorative Plaque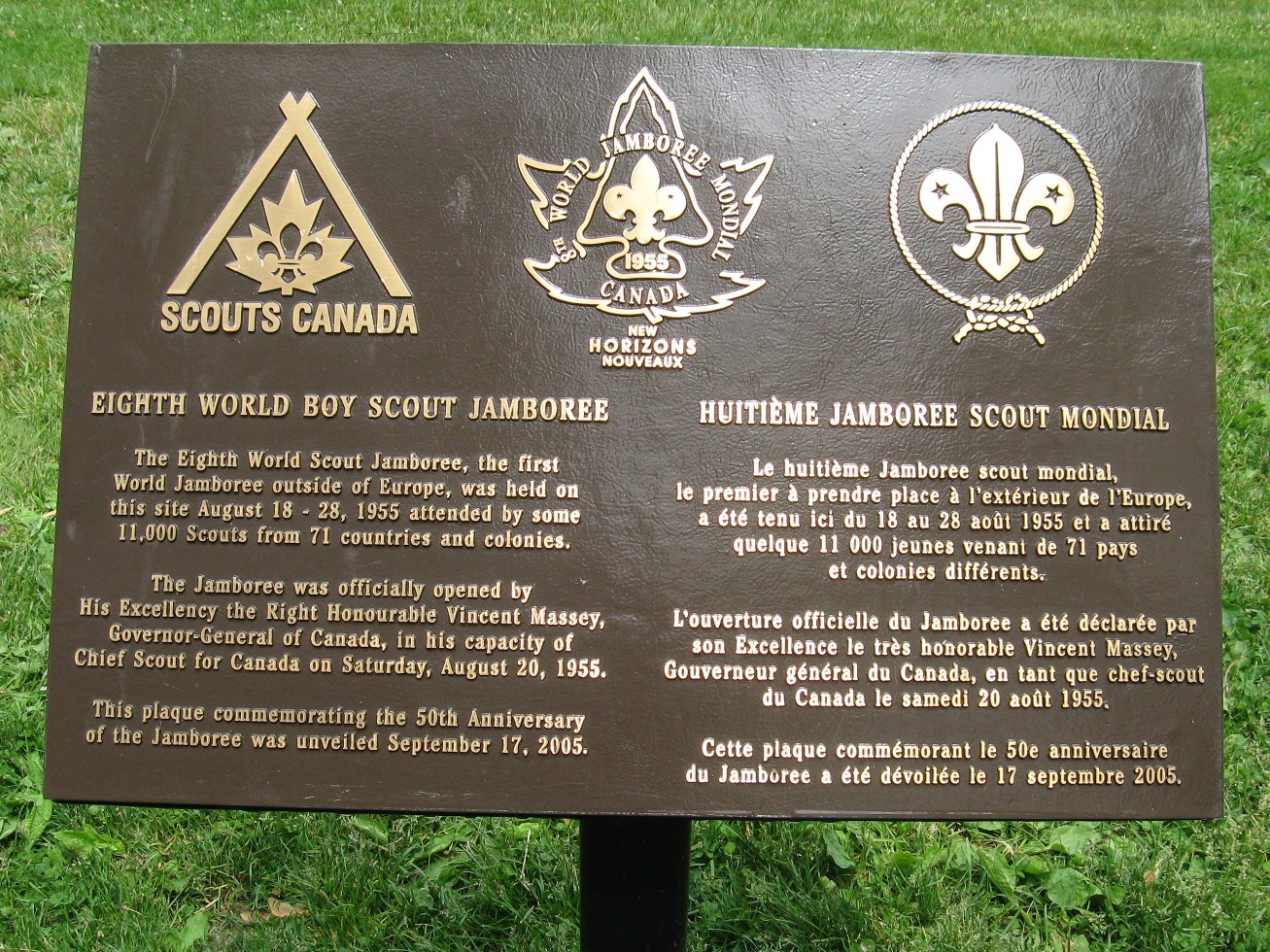 At the 50th Anniversay celebrations, a commemorative plaque was unvieled on the jamboree site. The text on the plaque reads:
Eighth World Boy Scout Jamboree

The Eighth World Scout Jamboree, the first World Jamboree outside of Europe, was held on this site August 18–28, 1955 attended by some 11,000 Scouts from 71 countries and colonies.

The Jamboree was officially opened by His Excellency the Right Honourable Vincent Massey, Governor-General of Canada, in his capacity as Chief Scout for Canada on Saturday, August 20, 1955.

This plaque commemorating the 50th Anniversary of the Jamboree was unveiled September 17, 2005.
The plaque is located in Niagara-on-the-Lake, Ontario on the Commons near Butler's Barracks National Historic Site. Go to the intersection of King Street and Mary Street. Take the driveway for the Kinsmen Scout Hall. Park here and follow the path from the end of the parking lot. The plaque is on the left about about 50 m. See this map.
Be sure to also visit the nearby National Historic Plaque.
The plaque connects today's Scouts with history
Scouts from 21st Waterloo Scout Troop visit the plaque while biking the Niagara River in 2009.