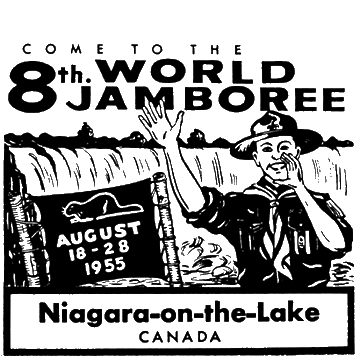 8th World Scout Jamboree 1955
In 1955, the Eighth World Scout Jamboree was held in Niagara-on-the-Lake, Ontario, Canada. This was the first major international gathering of Scouts outside of Europe. Over 11,000 Scouts attended from 71 countries around the world. The Jamboree of New Horizons, as it was called, was held in a tent city next to the recently reconstructed Fort George National Historic Site.
On September 17, 2005, a commemorative bronze plaque was unveiled on the Jamboree site. This web site is dedicated to Jamboree of New Horizons. Here you will find information about visiting, stories and photographs from the 1955 Jamboree, and memories of the 50th Anniversary celebrations.
There is also information about the declaration of the Scout Movement in Canada as a National Historic Event and the plaque that was put up to commemorate this.