Scouting declared a National Historic Event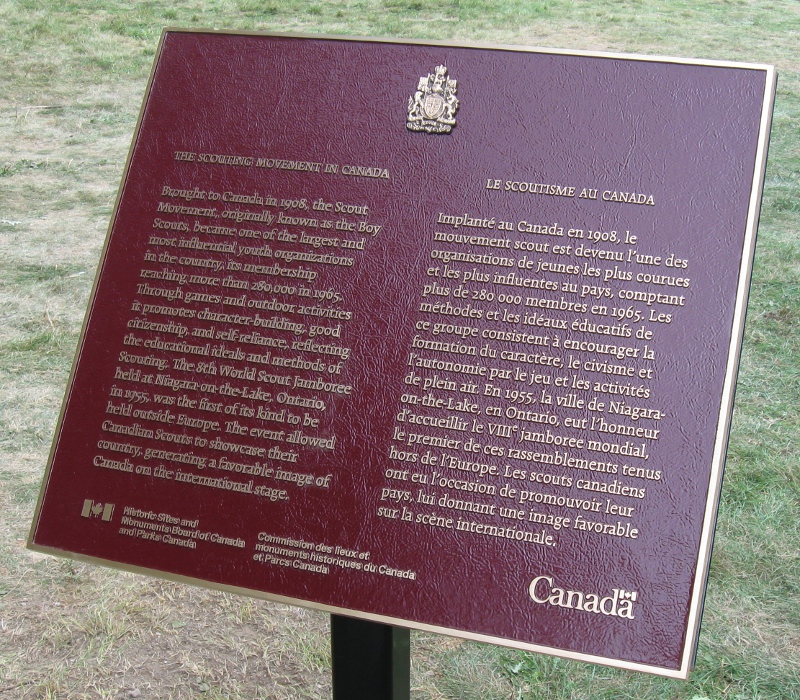 The Government of Canada, on advise of the Historic Sites and Monuments Board, has declared the Scout Movement in Canada to be a National Historic Event. An plaque commemorating this designation was unveiled on September 17, 2011.
The plaque is located in Niagara-on-the-Lake, Ontario on the Commons near Butler's Barracks National Historic Site. Go to the intersection of King Street and Mary Street. Take the driveway for the Kinsmen Scout Hall. Park here and follow the path from the end of the parking lot. The plaque is near the intersection of the path after about 100 m. See this map.
Be sure to also visit the nearby WJ'55 Commemorative Plaque.
More information: