Stories
Jamboree Postal Issues
Stamp and First Day Cover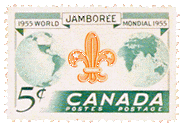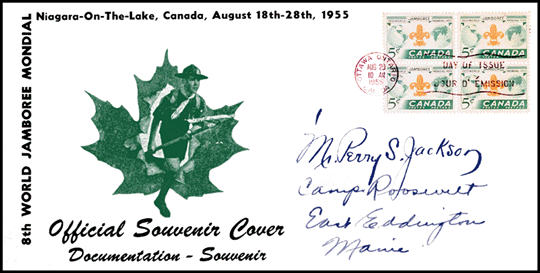 Special thanks to Kevin Snair for providing this. The original is on Scouter Kevin's web site, Scouting with Staves & Stetsons.
Jamboree Cover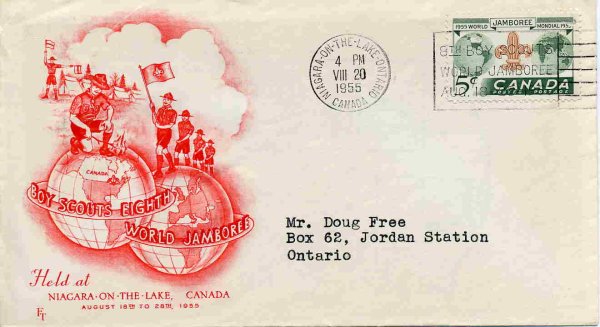 Postal Cancels
As well as the official Day of Issue postal cancel from Ottawa, two special Jamboree cancels were used at the Jamboree. They were very similar but had a few differences in both the round indicia and the rectangular slogan.
Type 1
Type 2
Indicia
VII 20
Ontario
Short dashes in town name
20 VII
Ont.
Long dashes
Slogan
Dash 28-1955
Large Print (most noted in numerals)
Dot 28.1955
Small Print
In use
August 18-28 (entire Jamboree)
August 20 (Day of Issue only)
Special thanks to Tony Manson of the Scouts On Stamps Society International (SOSSI), Maple Leaf Chapter.