Stories
George Barclay's souvenirs
Joy Entwistle, nee Barclay, writes (2015),
My dad, George Barclay from Northern Ireland, was in his 70s when he died 13 years ago and Scouting was a huge part of his life. Dad went to the Jamboree in Canada in 1955 and I have just found a tin containing a few things from his time in Canada 60 years ago.... My mum, 82, was a Ranger Guide when she met my dad. She is still living although her memory isn't great now. I'm 51 and was also involved in Scouting during my teenage years and also met my husband through Scouting.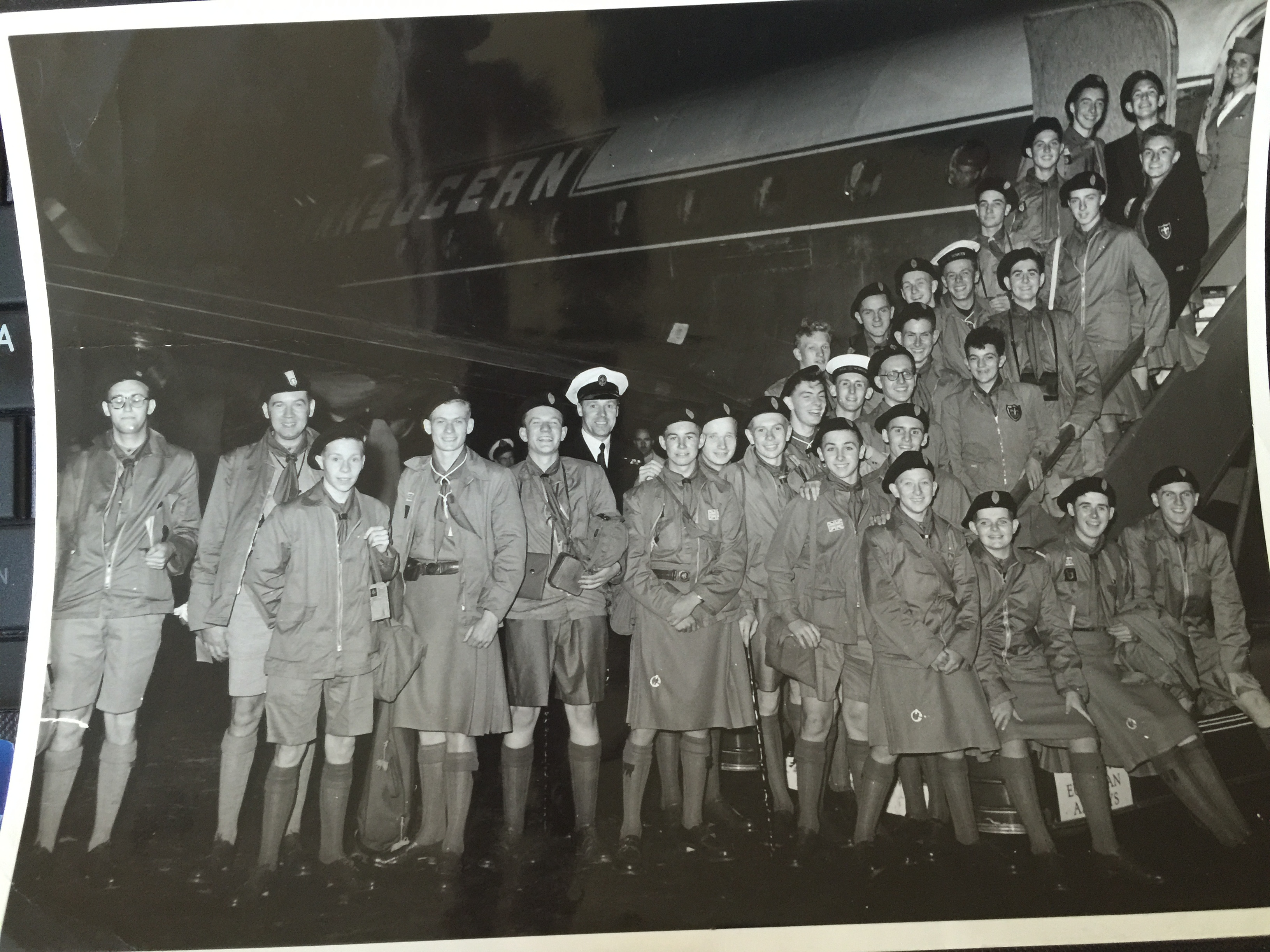 The Irish contingent.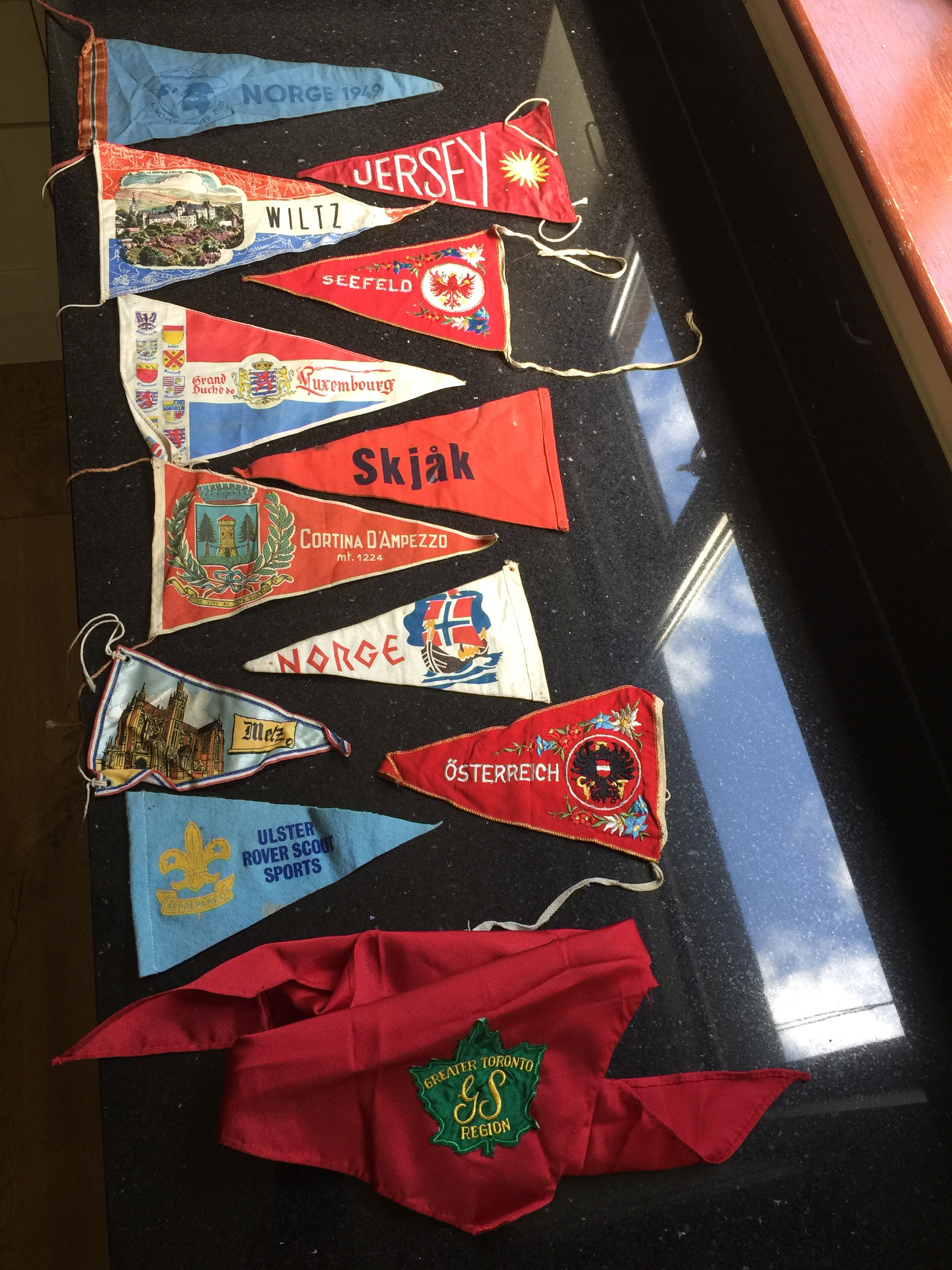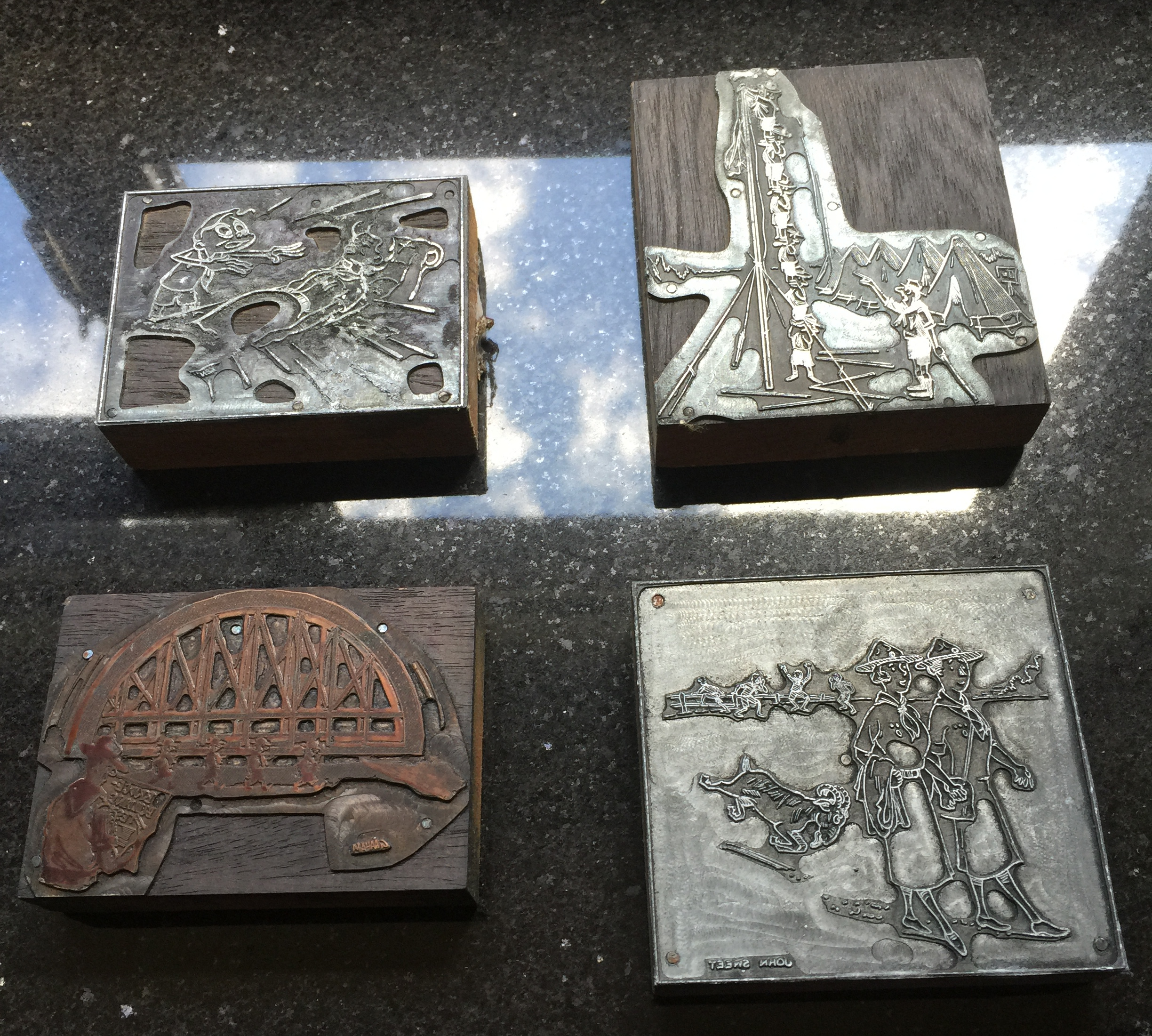 Printing blocks.